Details

Published: Sunday, 12 July 2015 13:57
In eight articles various cases are presened that aim to serve as tools of action for activists to use in their fight for justice against the systematic violation of human rights and other crimes committed by transnational corporations.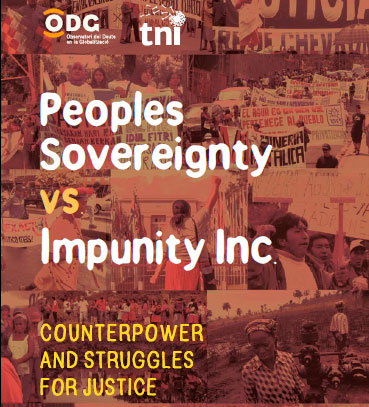 Violations of human rights and the rights of peoples and nature have become inherent to transnational corporations' operations and can only be equated with their growing economic and political power. What is more, these corporate violations have become systematic and corporations are certain of the impunity of their operations, which is becoming evident in an increasing number of areas of our lives, as corporations advance in the dispossession and appropriation of the commons. To confront all of this, popular resistance has become increasingly globalised and coordinated by linking up counterpowers opposing the most powerful corporations on the planet.