Details

Published: Tuesday, 01 September 2020 16:19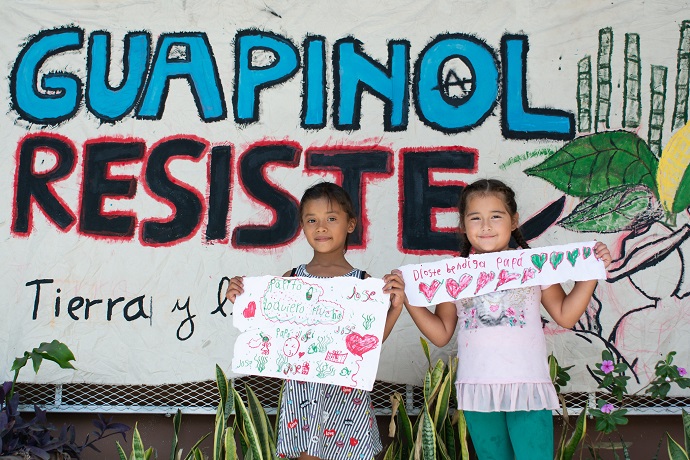 The 'Guapinol 8' were detained on 1st September last year for peacefully protesting against the exploitation of their community's natural resources by private business interests.
Two daughters of the imprisoned Guapinol human rights defenders, Liss Jireth Cedillo Zúniga (7) and her friend Cristhel Alejandra Romero Portillo, holding their drawings in front of the Public Ministry in Tegucigalpa, Honduras. The sign in the background says "Guapinol is resisting". Photo: Giulia Vuillermoz
Early in 2018, the crystalline Guapinol River that runs through Carlos Escaleras Mejia National Park, in northern Honduras, turned into a river of mud. The muddied waters could be traced to the activities of a mining company, 'Inversión Los Pinares.'
Unknown to the communities of Guapinol, the company had been granted a licence by the government to operate in the park despite the fact that the area was protected by law.