Details

Published: Tuesday, 02 March 2021 16:31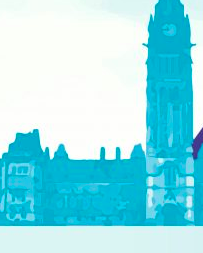 Today the Federal Court of Canada hears a case alleging that the Canadian government is improperly withholding information about its diplomatic interventions on behalf of a Canadian company accused of human rights abuse at its mine in Guatemala.
The lawsuit, filed by Shin Imai, York University law professor and co-founder of the Justice & Corporate Accountability Project (JCAP), is supported by several civil society organizations. It asks the court to order Global Affairs Canada to remove the redactions on 20 pages of documents the department disclosed in response to an access-to-information request.
Hidden in those documents are details about Canadian officials' communications with Goldcorp, the Guatemalan government and the Inter-American Commission on Human Rights (IACHR) after the commission called for Goldcorp's Marlin mine to be shut down in 2010. The commission made the unprecedented request in response to evidence that Indigenous communities had not been consulted about the mine and concerns that its operations were contaminating their water resources.