Details

Category: Mining prohibition El Salvador
Published: Thursday, 14 January 2021 13:52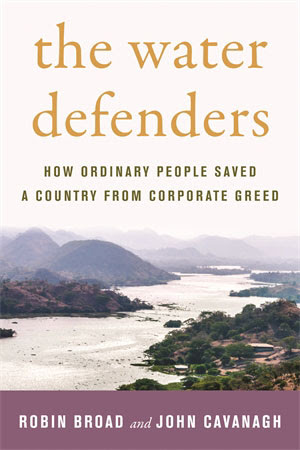 Water is life. Countless communities across the world, from Flint, Michigan to the Standing Rock Reservation to the Gualcarque River in Honduras, have used this phrase as a rallying cry against powerful corporations that value profits over the environment and the health of local communities. In 2002, a small group of citizens in El Salvador joined this global community of water defenders when representatives from multinational mining company Pac Rim appeared in their home province of Cabañas. This ignited a people's fight against corporate power that would last for over a decade. In The Water Defenders: How Ordinary People Saved A Country from Corporate Greed, Robin Broad and John Cavanagh tell the harrowing, inspiring saga of El Salvador's fight – and historic victory – to save their water, and their communities, from Big Gold.