Details

Category: Mining and Human Rights
Published: Sunday, 14 March 2021 16:27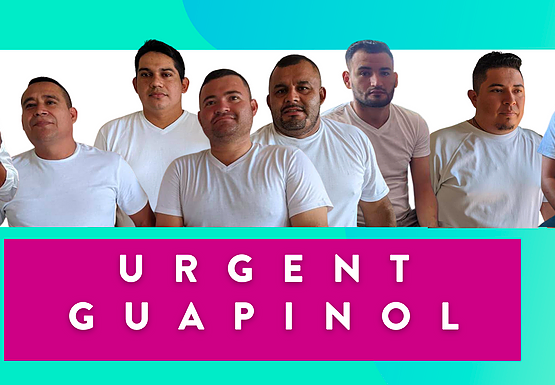 On February 9, 2021, the UN Working Group on Arbitrary Detention sent a strong and clear message to Honduras: Immediately release the eight imprisoned Guapinol defenders.
In its resolution 85/2020, the Working Group stressed that there is no legal reason for the use of pre-trial detention in the case of defenders José Daniel Márquez Márquez, Kelvin Alejandro Romero Martínez, José Abelino Cedillo, Porfirio Sorto Cedillo, Orbín Nahúm Hernández, Arnold Javier Alemán, Ewer Alexander Cedillo Cruz and Jeremías Martínez Díaz and emphasized that the State is punishing them for being environmental defenders and for exercising their legitimate rights. Furthermore, it noted that there is no reason to prosecute them in the first place. The Working Group emphasized that they should be released and redressed and that those responsible for the illegal detention should be investigated.