Details

Published: Tuesday, 29 September 2015 12:07
Photos/translation: Marina Bonetti
Citizens of the communities of Cicachuite, Cerro Grande, Teosinte, Chavarria, El Sitio, Los Rivera, Los Guardado, El Portillo, Los Alas, Los Orellana, Los Merino, El Pepeto, Gualsimaca, Las Vegas, and the town itself, all belonging to the Municipality of Arcatao, in the Department of Chalatenango, presented a package of signatures collected in their communities in order to ask the Municipal Council for the call of a public referendum that could declare this Municipality a "Mining-Free Territory".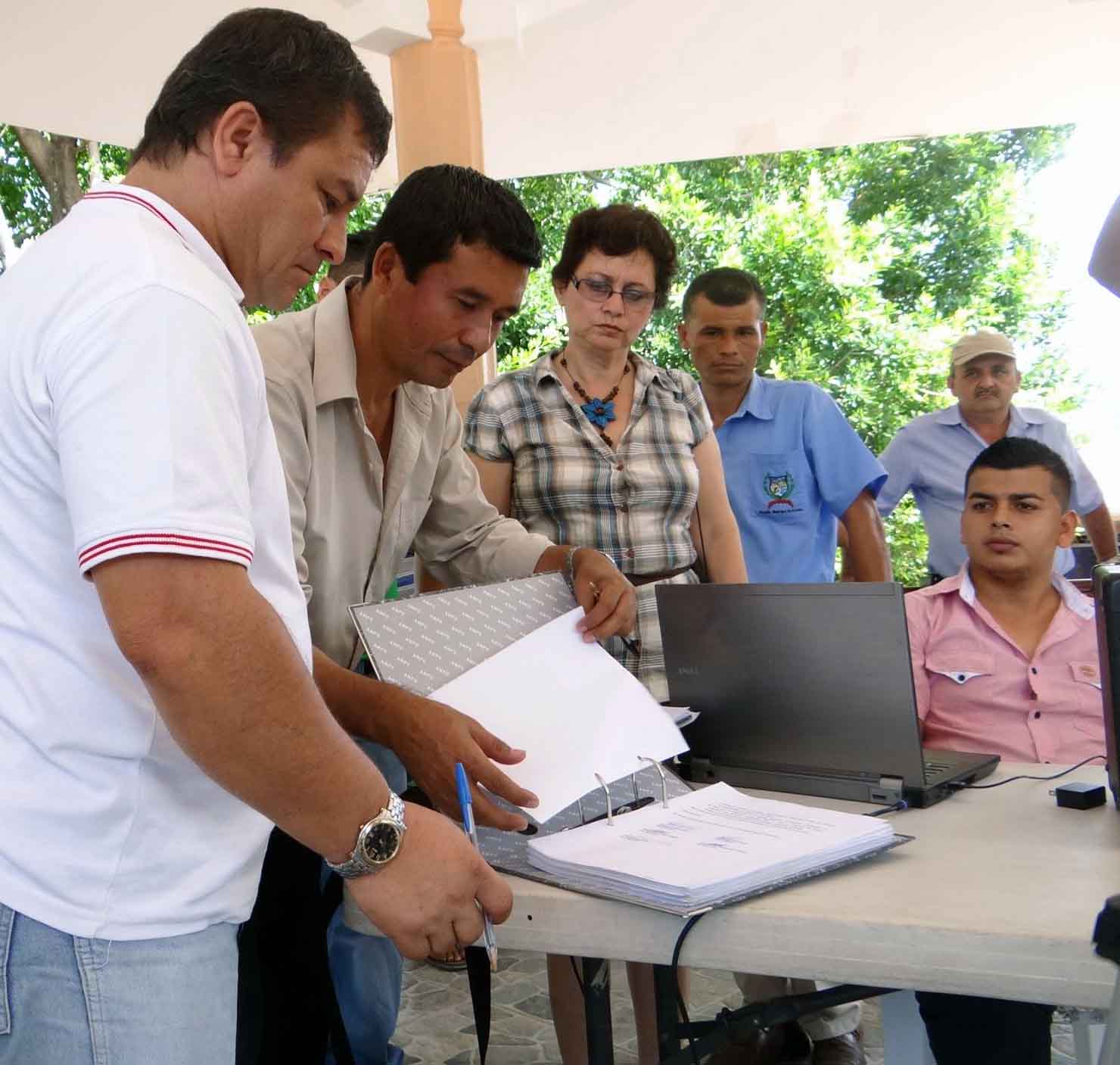 Six years after the implementation of an administrative freeze on processes related to mining by the Salvadoran Government, social organizations opposed to the mining industry are intensifying their national campaign to demand a permanent ban on mining activities.
Faced with the failure of the Legislative Assembly to apply a definitive ban at the national level, social organizations such as CRIPDES, CORDES, CCR, members of the Mesa Nacional Frente a la Mineria Metàlica (National Roundtable Against Metallic Mining) based in the department of Chalatenango, are leading a campaign for public referenda. These are intended to determine whether communities agree with the establishment of mineral extraction projects in their territory.