By Gloria Orellana, Colatino
Translated from: http://nuevaweb.diariocolatino.com/organizaciones-exigen-la-aprobacion-de-ley-de-seguridad-alimentaria/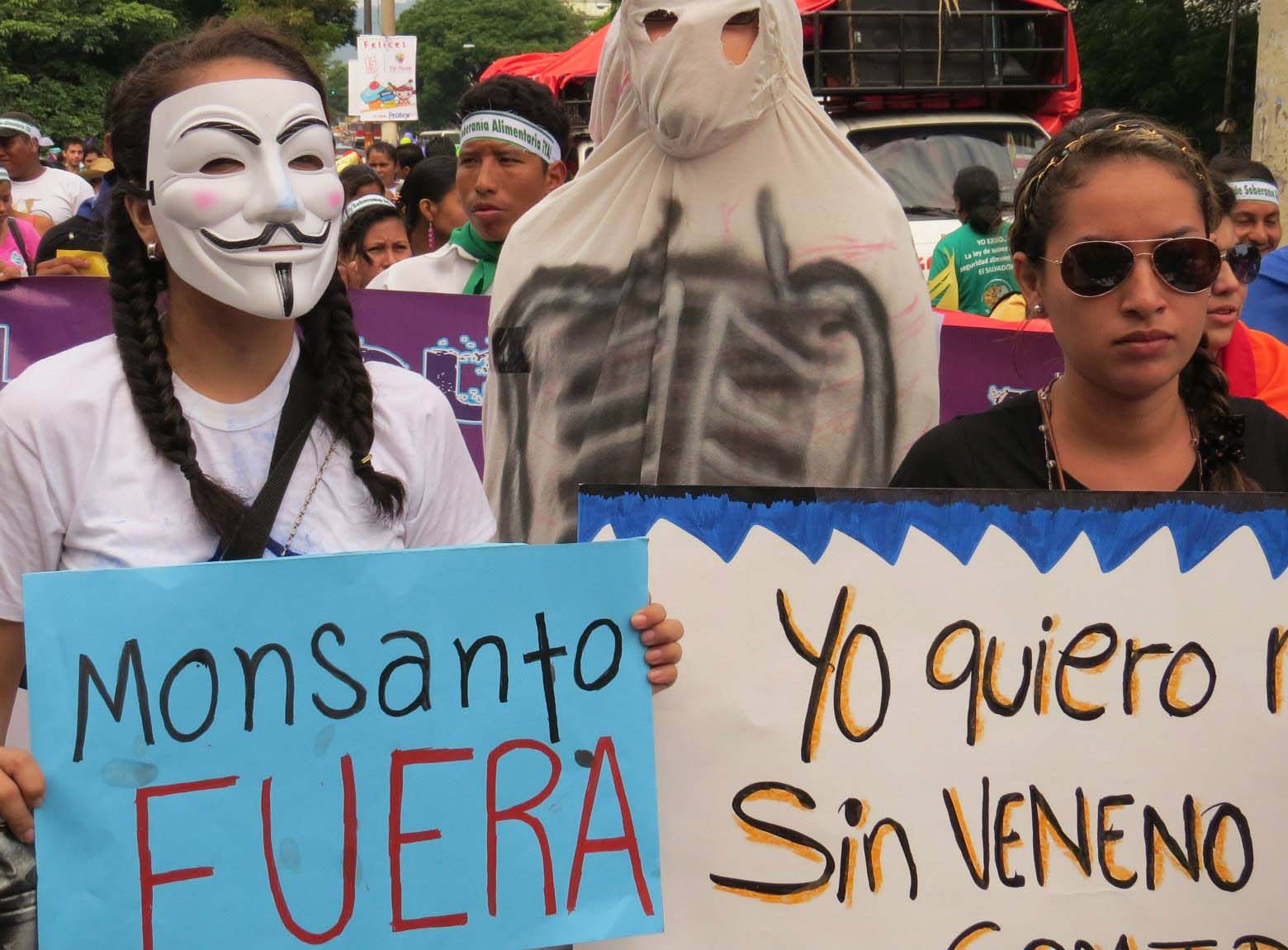 Social organizations took to the streets of San Salvador to demand the adoption of a Law on Food Sovereignty and to ratify the constitutional reform to Article 69, to recognize the human rights to water and food.
The United Nations decreed that October cada16 commemorate "World Food Day" in order to raise awareness to the governments and peoples of the world on the problems of hunger, malnutrition and poverty that affect large groups of populations.
Doris Evangelista, from the Roundtable for Food Sovereignty, criticized the reluctance of right wing parties in the Legislature to approve the General Water Law and the Food Sovereignty.
"For several years we have been promoting the adoption of the General Water Law and the recognition of the right to food, but right wing members of the legislative assembly do not have the political will to do so. Today, more than 200 organizations are demanding that they no longer punish the people," she said.
The march was organized by the Alliance for the Defense of the Rights of Rural Women; Environmental Alliance; Cooperative Alliance of Women; Alliance for Food and Nutritional Sovereignty and Security CONFRAS, CONSUACCION, FEDECOOOPADES; the Roundtable for Food Sovereignty; the National Movement against Death Projects and PECOSOL.
All organizations marched to the doors of the legislative hall where a plenary session was being held.
Other demands included a ban on metallic mining, reforms to the Cooperative Associations Act, and the approval of the Law on the Promotion and Development of Organic Farming; and the prohibition of the use of 53 dangerous agro toxic chemicals.
Carlos Cotto, from the roundtable for Food Sovereignty, said: "The current agricultural model in El Salvador has resulted from the implementation of the neoliberal economic model introduced by the ARENA governments that focused its efforts on reducing the regulatory role of the State in order to privilege market forces that stifled domestic agriculture."