El Salvador mulls total ban on mining

By: Robin Oisín Llewellyn, special to mongabay.com
October 22, 2012
On hot days the broken stone and dried up silt from the San Sebastian mine in Eastern El Salvador bake in the sun. The slew of refuse is freckled with rock stained bright blue with cyanide, open to the elements that on rainier days will wash it downhill into the Rio San Sebastian below.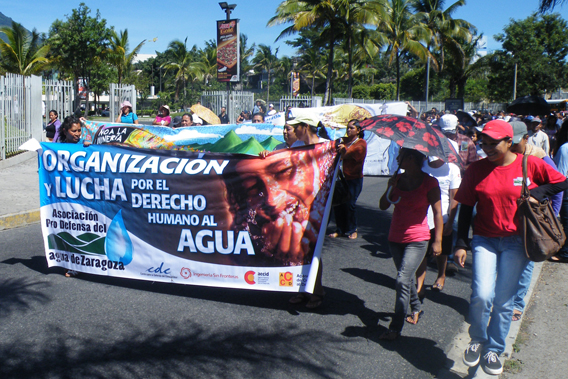 The openings of passages into the mine dot the mountainside, and further downhill a bright orange stream with a chemical stench flows into another. The American Commerce Group ceased operating here in 1999 but sought to return when the price of gold began its current escalation. After a Centre for Investigation of Investment and Commerce study found the local river to be 100,000 times more acidic than the area's uncontaminated water, and cyanide levels to be ten times above safe levels, Commerce Group's environmental permit was revoked. The company is subsequently suing the Salvadoran government for $100 million through the Central American Free Trade Agreement. 
Rising concern over the environmental impact of mining led both presidential candidates in the 2009 elections in El Salvador to pledge to suspend mining operations, a promise kept by current president Mauricio Funes. To prevent further legal cases, which are already draining millions from the country's coffers, the Salvadoran legislature is considering a special law suspending administrative procedures related to the exploration and exploitation of metallic mining concessions.
Salvadoran environmentalists, in turn, are urging their government to go beyond the suspension of mining projects, and instead ban metallic mining altogether. Thousands of demonstrators marched through the capital this month to urge parliament to sign a law that would enshrine a "human right to water," which they said would make it impossible to grant mining permits.
Read the rest of the article here…