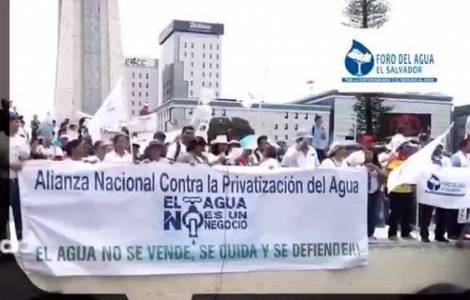 Salvadoran Cardinal Gregorio Rosa Chávez, in his usual Sunday press conference, said he hopes that the initiative of the water law that the government will present contains the progress made in the proposal supported and elaborated by the Catholic Church and environmental organizations.
"We hope that it will not remain in the garbage, because it is something highly developed, so that people have water as a fundamental human right", underlined the Cardinal.
In recent days, Salvadoran President Nayib Bukele announced that the issue of water will be discussed in the Legislative Assembly and spoke of a particular project.
Cardinal Rosa Chávez said he did not know the content of the project, but hopes that "what has been done so far will be taken into account", and described the way in which the project proposed by the Church and organizations was left aside "irresponsible". (see Fides, 24/2/2021) to which only the signature was missing. "If the law is not as we think it should be, the struggle must continue, because people's lives are at stake", said the Cardinal, who underlined: "we cannot leave this issue in chaos". The constitutional ratification of a reform that recognizes access to water and sanitation as a right is also pending in the Legislative Assembly. The provision, approved by the previous legislature, requires 56 votes to enter into force (see Fides, 17/10/2020). Hundreds of Salvadorans came to the Legislative Assembly on June 8 to ask for the ratification of this constitutional reform. (CE) (Agenzia Fides, 15/6/2021)