PRESIDENTIAL CANDIDATES FAIL TO SERIOUSLY ADDRESS SOCIO- ENVIRONMENTAL PROBLEMS AFFECTING THE POPULATION OF EL SALVADOR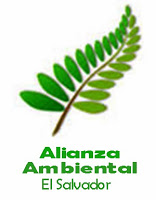 The Environmental Alliance of El Salvador is a national network of organizations, who advocate on issues related to the sustainable management of the environment in El Salvador, composed by the Water Forum, the Roundtable for Food Sovereignty, the Permanent Roundtable on Environmental Risk Management, the National Movement Against Projects of Death and the National Roundtable Against Metallic Mining.

We are concerned about the exclusion of environmental issues on the agendas of presidential candidates and political parties participating in the current electoral campaign. We are also alarmed by the lack of discussion on the threats posed by large scale metal mining projects, the negative impacts of the indiscriminate use agro toxics, and the high risk and vulnerability to natural disasters that threaten the lives of all Salvadoran families.
In November last year, the Ombudsman for the Defense of Human Rights, David Morales, reiterated in a public statement the calls his office had previously made for the government to make constitutional amendments for the recognition of the rights to water and adequate food, and stop the serious threat that metal mining projects pose to the realization of these rights.

As Environmental Alliance we strongly support the timely call made the Human Rights Ombudsman and regret that none of the current presidential candidates have made any public statements in support of sound environmental policy after several months of political campaigning.

Considering the above, as Environmental Alliance we EXPRESS to all political parties and their presidential candidates for the 2014 elections :

1. Our strong rejection of Government Plans submitted by all political parties and their presidential candidates, as they do not provide clear proposals, or feasible programs in relation to the sensitive and urgent issues for the Salvadoran population such as the management of a sustainable water supply, food security and support for the agricultural sector, comprehensive environmental risk management policies, a commitment to end the threat of mega mining and hydroelectric projects.

2 . We reiterate the urgent need to include clear proposals regarding social and environmental issues affecting the population, building on statement already made by the Ombusman for the Defense of Human Rights.
ENVIRONMENTAL ALLIANCE OF EL SALVADOR