Report by IBON International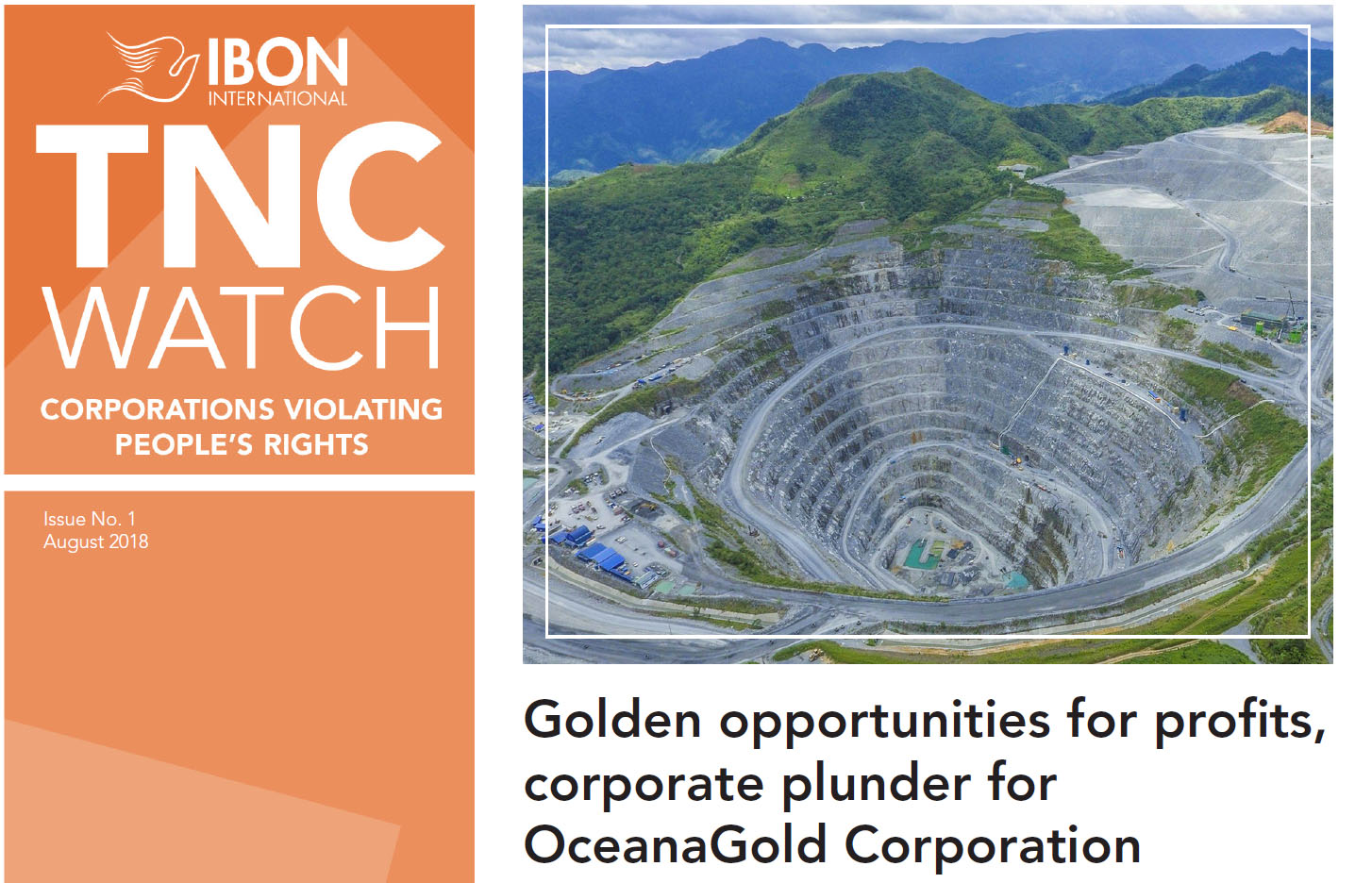 "Towards curbing OceanaGold's dirty operations in El Salvador and the Philippines, efforts of people's organisations, communities, environmental advocates as well as international civil society continue to be essential. Community-level organisations and groups play an essential role in voicing out resistance. In Cabanas in El Salvador, the grassroots media group Radio Victoria has been broadcasting about people's issues – including the destructive impacts of big mining, as well as the Pacific Rim/OceanaGold ISDS case. Radio Victoria staff have received death threats as a result of their work. Broader movements such as the National Roundtable Against Metallic Mining in El Salvador (also known as La Mesa) are also active to protect water rights and to counter corporate mining in the country. Salvadoran campaigns continue towards demanding justice for murdered environment defenders and activists. In the Philippines, community organisations include the Samahang Pangkarapatan ng Katutubong Magsasaka at Manggagawa, Inc. (SAPAKKMMI, Rights Organisation of Indigenous Farmers and Workers) and the Alyansa ng Nagkakaisang Novo-Vizcayanos para sa Kalikasan (ANNVIK, Alliance of United Novo-Vizcayanos for the Environment). They are fundamental in building resistance: in 2016, a communityled barricade through SAPAKKMMI and DESAMA (Didipio Earth Savers Multi-Purpose Association) led OceanaGold to pull out its expansive drilling operations and equipment in the area of Sitio Camgat in Didipio.
Led by La Mesa, fact-finding missions have been held in Cabanas in El Salvador to take stock of the effects of corporate mining activities. Various solidarity and investigative missions have also been held in Didipio in the Philippines, for instance in 2011, 2014 and 2015. These have exposed the implications of OceanaGold operations to the grassroots, such as indigenous peoples' and peasants' communities."