Editorial: CoLatino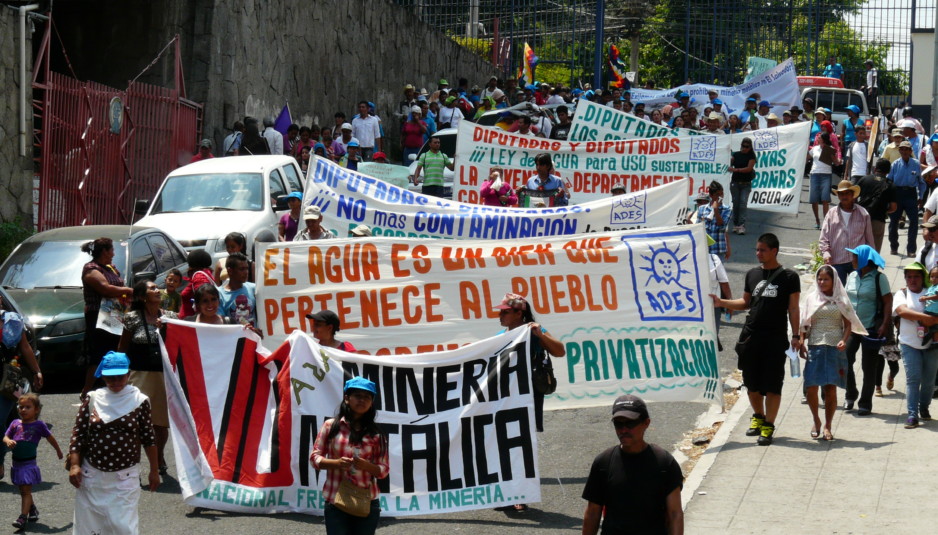 It is expected that in the coming days or weeks, the International Centre for Settlement of Investment Disputes (ICSID) will issued its ruling on the request for Pacific Rim-Oceana Gold against the Salvadoran State. The publication of the ruling was delayed because late transnational mining company tried in vain a negotiated settlement with the Salvadoran government.
Canadian company Pacific Rim, later acquired by Australia's OceanaGold, sued El Salvador for $300 million as compensation for not allowing the exploitation the El Dorado mine in San Isidro, Cabañas.
The company claimed that the exploration license granted under the government of former President Francisco Flores automatically assigned the right of exploitation. However, by not complying with environmental requirements and feasibility studies, successive governments of Antonio Saca and Mauricio Funes denied permits.
The government rejection of Pacific Rim-OceanaGold also responds to scientific and economic data that shows the social and environmental infeasibility of metal mining in the country due to its territorial extension, high population density and the serious deterioration of water resources.
For permits to be denied, it was also key opposition from different sectors of the country (environmental NGOs, the Catholic hierarchy, etc.) and, most importantly, community resistance in Cabañas, where -even- environmental activists were assassinated.
Although the Salvadoran defense in the ICSID has expressed confidence in a favorable ruling (since Pacific Rim-Oceana Gold did not present any valid argument), the National Roundtable against Metallic Mining calls to be alert to the danger of a contrary decision the country's sovereign decision not to allow mining.
And this fear is not unfounded, because ICSID is a World Bank tribunal heavily influenced by large corporations who use there to extort States when they have no access to their lucrative claims.
So all sectors must be alert of the ICSID resolution, to reject strongly any ruling unfavorable to our sovereignty, independence and public interests. No foreign corporate court can define economic policy, environmental protection and the enjoyment of life in our country.
Translate from: http://www.diariocolatino.com/pendientes-del-ciadi/