Commerce Group vs. El Salvador
In 2009, the Commerce Group, a failed Milwaukee-based mining corporation, filed a $100 million lawsuit against the government of El Salvador under the foreign investor "protections" contained in the Central America Free Trade Agreement (CAFTA). The Company demanded payment not only for its investments but also the right to reopen the mine against the community's and the government's wishes.
The suit was the result of the Salvadoran government's decision to revoke the corporation's mining permits, following evidence that the mining project had contaminated local water with highly toxic metals. In the face of 70 proposed mining projects nationwide, the environmental movement educated the public about the dangers of mining. They created enough public opposition to pressure a succession of governments to refuse to allow mining projects.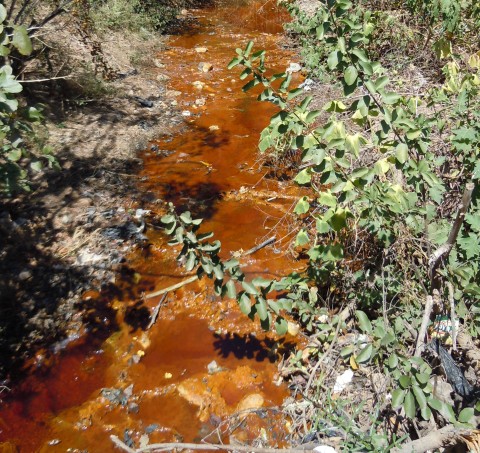 On March 14, 2011, Commerce Group lost their case.   However, the government was still forced to pay $800,000 to cover the tribunal's costs in addition to their individual legal fees.
Unsatisfied with the decision, Commerce Group filed for an annulment of the decision in July 11, 2011 and an ad hoc committee has formed to review that request.  In November of the same year Commerce Group wrote the tribunal hearing the case and stated that they could not afford to pay for the annulment proceedings. However, on the payment deadline established by the tribunal in July of 2012, the company paid their $150,000 commitment.  The annulment is now expected to be heard in Washington in January or February of 2013.    
According to the Midwest Coalition Against Lethal Mining (MCALM), a coalition formed to connect anti-mining struggles in Wisconsin to those in El Salvador, "this lawsuit is a cynical attempt by an unsuccessful company to exploit international trade agreements to make money that they have been unable to make by legitimate means. If anything, it is Commerce Group who should be paying for the toxic legacy they have left."
Visit here for arbitration details (#58) and links to download documents in the case.
More pictures of the pollution caused by the Commerce Group mine